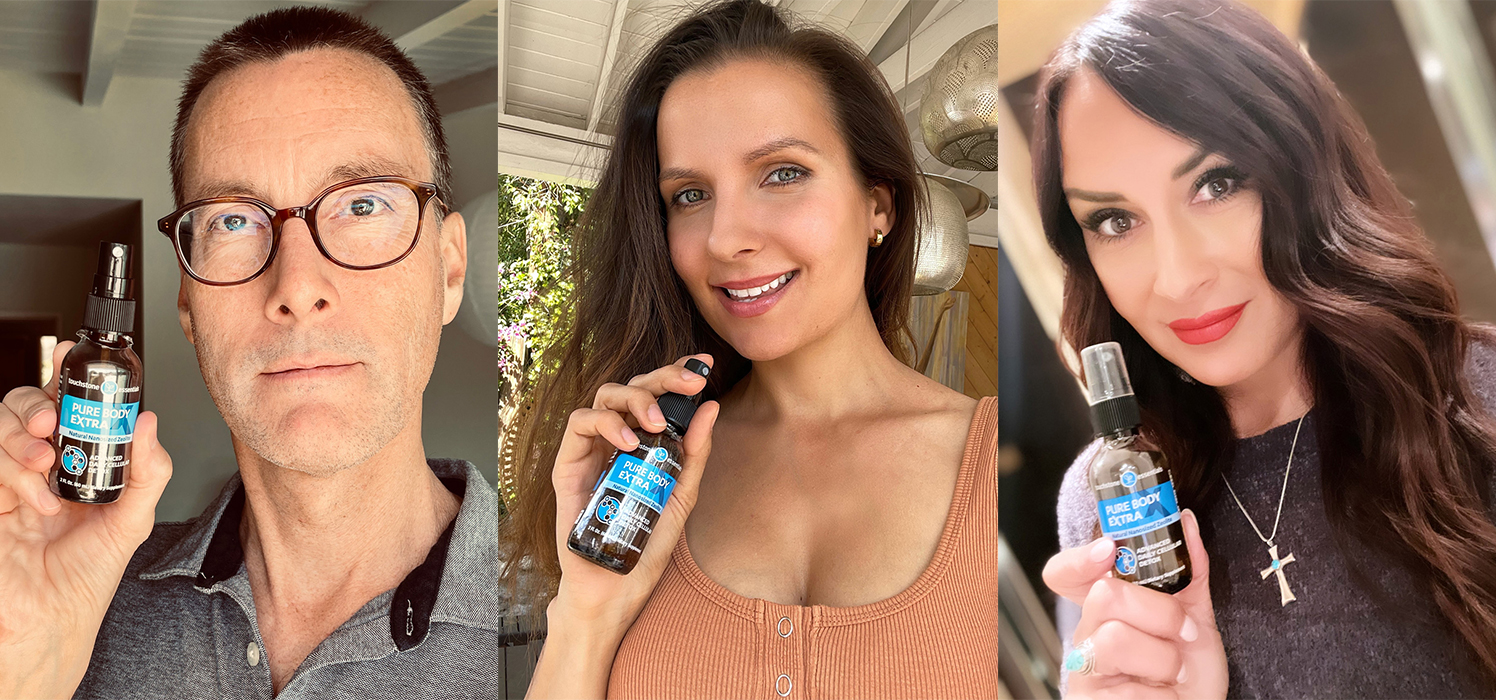 Become An Affiliate!
Anyone can become an affiliate for Touchstone Essentials – a global health and wellness company – with no upfront or ongoing cost, get setup in a few minutes, begin promoting Touchstone's popular and highly effective Pure Body Extra detox spray – or any of their many other organic products like CBD oil, green drinks, vitamin D, and more – and earn a substantial weekly commission!
Revenue & Commission
For influencers with large audiences their revenue stream can easily be in the four- or five-digit monthly revenue category. For influencers with smaller, but growing, audience sizes, revenue can be three- to-four-digit monthly revenue streams. One main reason is because customers love the products so much, they buy month after month. Plus, you can sign up affiliates under you and earn a commission from their sales as well!

25% Weekly – Referral Bonus
Single level payout on Customers' orders in their first 90 days. Based on product commissionable volume (CV).
5%-15% Residual – Bonus
One level, paid monthly. On the lifetime of Customers' order CV (after 90 days). Increases to 15% in the months you have 10+ active (50+ CV) Customers.
+ Retail – Bonus
If your Customers pay retail (non-subscription pricing) we'll pay you the difference between AutoShip and Retail pricing as a bonus.
Zero Purchase Requirements
No monthly purchase requirement (ever) to get paid. You simply share your website and earn on every personal referral.
Free Account with No Fees
There's no cost and no commitment. When you join our community of advocates for healthy living, it's free. There is no join fee, no monthly fees and no hidden fees. Your free account includes a TheGoodInside.com e-commerce site, social media retargeting and all the resources of our advanced digital marketing system.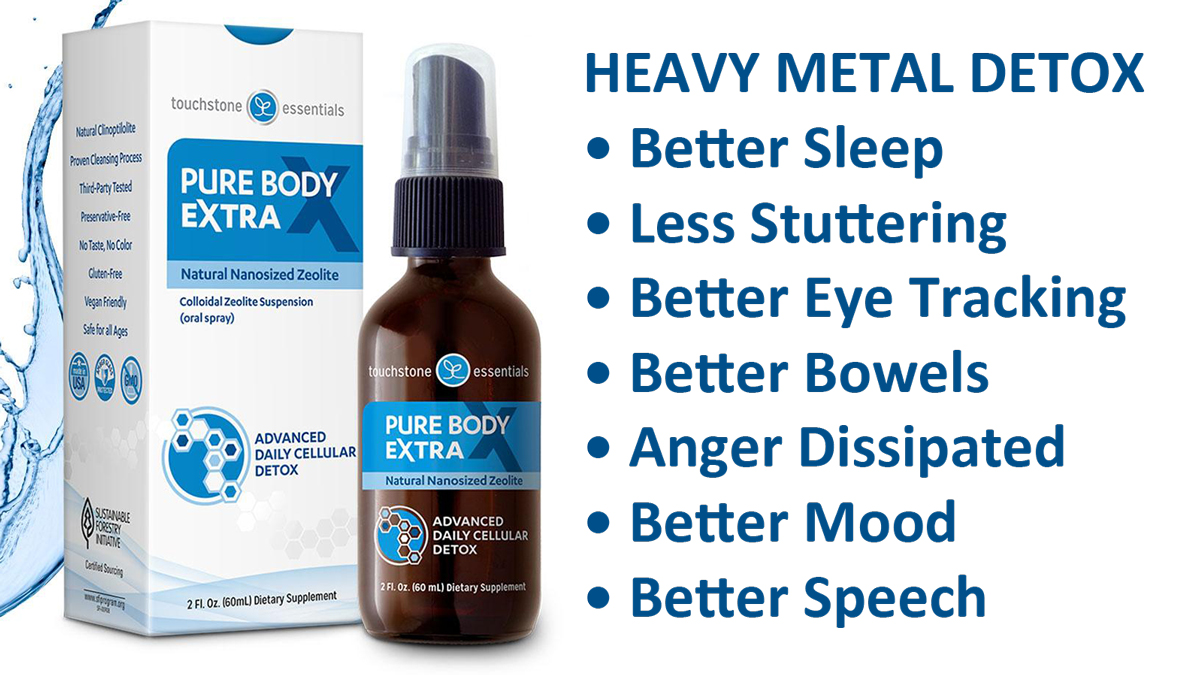 Pure Body Extra (PBX) Detox Spray
As independent affiliates of Touchstone Essentials one of the main reasons we focus on the Pure Body Extra detox spray for promotion is because it is a unique product that really works and therefore people who try it will buy it month after month after month. This creates ongoing residual income. Another reason is because the company offers a couple ways to promote the detox spray at a discount for first time buyers (see below).
Retail Price: $79.95
Monthly Subscription Price: $63.83
How Pure Body Extra Detoxifies
Pure Body Extra is made from a natural zeolite found in volcanic rock that is nano-sized, cleaned, remineralized and suspended in water molecules. Once sprayed into the mouth (4 sprays 3X a day), the zeolite travels throughout the entire body and exchanges a mineral ion for a heavy metal or toxic ion, which is then trapped in a cage like structure and escorted out of the body in four to six hours. This process really does detoxify the body which can and does produce healing and that is why customers buy it month after month after month. It is for both adults and children.
Pure Body Extra First Time Buyer Discounts
$50-off First Purchase: When you sign up through this website via one of our affiliates' links, you can offer your audience $50-off their first purchase ($13.83) which includes free shipping in the USA, Canada, New Zealand, Australia and United Kingdom.
$5 Purchase Offer: If you have a large following (Minimum 15K email list; OR, 50K Instagram following at 4% engagement or higher; OR, 10K views average on YouTube or Rumble) you can work directly with the COO of the company to set up a one week campaign to offer Pure Body Extra to your audience for just $5 with free shipping for the first order. Depending on size of the audience and engagement, influencers have earned four- and five-digit revenue streams within their first 60 days of the promotion. If you have a sizable audience like this, please email me directly at larrydcook@protonmail.com and I'll get you connected with the COO for this unique campaign.
Promotion Materials & Support
Once you sign up, send me an email and I will help get you set up with how to promote Pure Body Extra to your audience. We have blog templates, email templates, social media templates, and more. If you purchase the detox spray and take a photo of yourself holding it you can also get a page on this website that you may use to promote to your audience. Even better: you'll notice a health improvement (the lifting of brain fog is common, for example) and share that as well as a personal testimonial.
How To Sign Up
Use the affiliate link given to you (or on the web page of who referred you) and go through the sign-up process. Save your login credentials. Once you have your storefront URL (yourname.thegoodinside.com) any link you share from your storefront is tagged to you and you'll earn commission if someone purchases from that link. Easy peasy! If you want to offer Pure Body Extra at a discount to first time buyers, email me so I can get you set up.
For additional questions or if you have signed up, simply email me and I'll help you with the next steps!
Larry Cook
Independent Affiliate